Why Binarium Quotes are Different from those on FOREX and other Sources? Frequently Asked Question of Accounts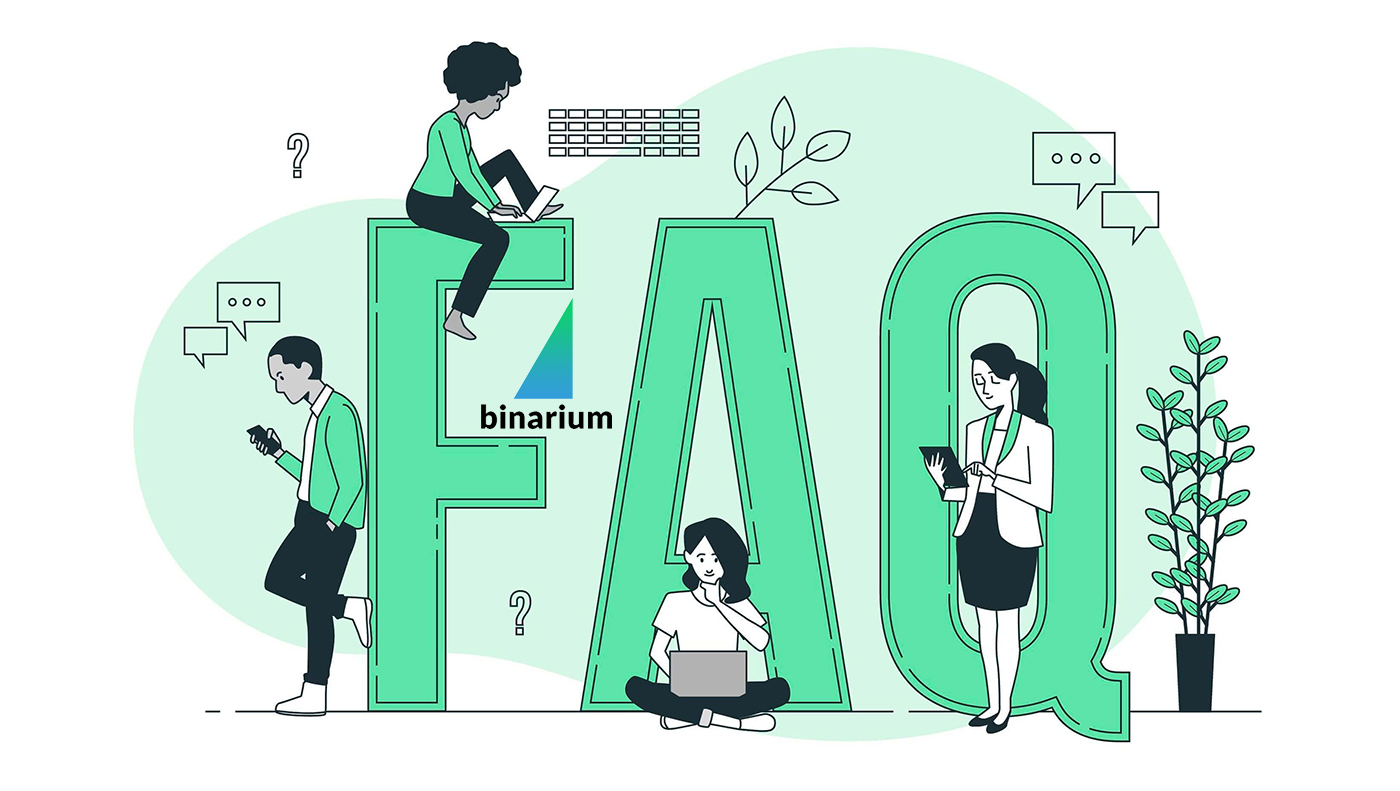 Why Binarium quotes are different from those on FOREX and other sources?
Possible reasons include:
Quotes from different sources may vary slightly;
FOREX quotes are displayed as Bid (demand price) and Ask (offer price); Binarium displays the average quote, which is calculated as (Bid+Ask)÷2;
A minor difference in the time when quotes are received may cause them to differ in the 4th-5th decimal places.
When registering, you accept that Binarium quotes have priority. They may not coincide with quotations from other resources. Third-party resources can only be considered as auxiliary tools and cannot be used to verify quotes.
 



How can I monitor my active trades?
Trade progress is displayed in the asset chart and the History section (in the left menu). The platform allows you to work with 4 charts at once.



Expiry rate
The expiry rate is the value of the financial asset at the moment of trade expiration. It may be lower, higher or equal to the opening price. The compliance between the expiry rate and the traders prediction defines the profit.



Expiry time
Expiry time determines the moment when the trade is over and you find out if you made a profit.
Binarium offers two types of trades: short-term trades with an expiration time of no more than 5 minutes and trades that last from 5 minutes to 3 months.
Quote
Quote relates to the price of an asset at a particular moment. For you as a trader quotes at the trade start (opening price) and end (expiry rate) are particularly important.
Binarium quotes are provided by Leverate, a company with a sound reputation of the market leader.  
Trade history
Review your trades in the History section. Access it either from the left menu of the terminal or the dropdown menu in the upper right corner by clicking on the user profile and selecting the Trading history section.



Rate of profit
Up to 90% on Binarium. Represents the percentage of investment that the trader gets after a trade expires in-the-money.



What days of the week trading is available on Binarium?
All Binarium assets are available from Monday to Friday. Trade cryptocurrency, OTC assets, LATAM and GSMI indices during the weekend on Saturdays and Sundays.



Trading hours for various assets
Find trading hours for every Binarium asset in the Asset catalogue section.



Trade results dispute
Full trade details are stored in the Binraium system. Asset type, opening and closing price, trade opening and expiry time (accurate to one second) are recorded for every opened trade.
In the event of any doubts about the accuracy of quotes, contact Binarium Customer support team with a request to investigate the case and compare quotes with their supplier. The request processing takes at least three business days.