How to Open Account and Deposit Money at Binarium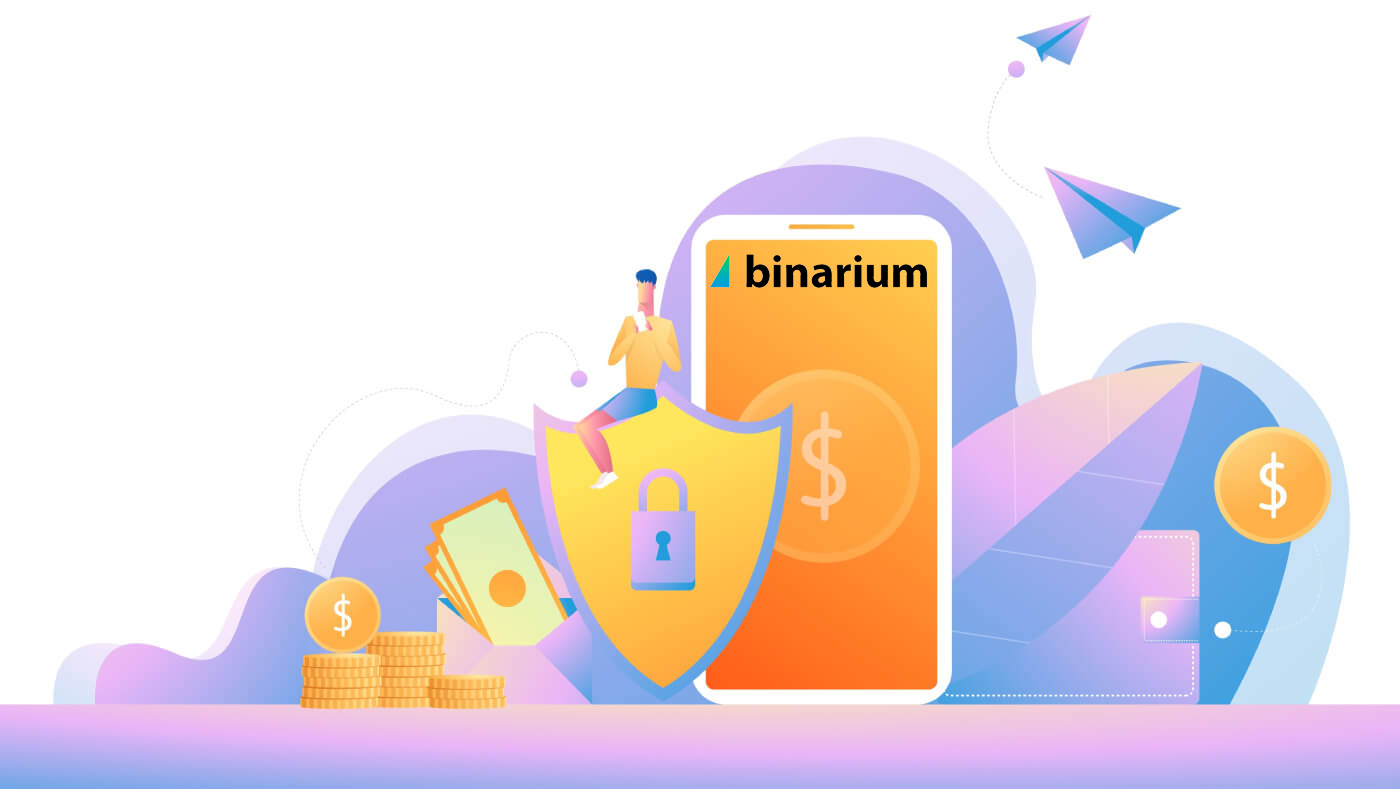 How to Open Account on the Binarium platform?
As previously written, the Binarium platform creates favorable conditions for its traders, such as a minimum Deposit and quick withdrawal of money, as well as registration. You can register in just a few clicks using your email or social networks. Immediately after registration, you can access all the features of the trading platform.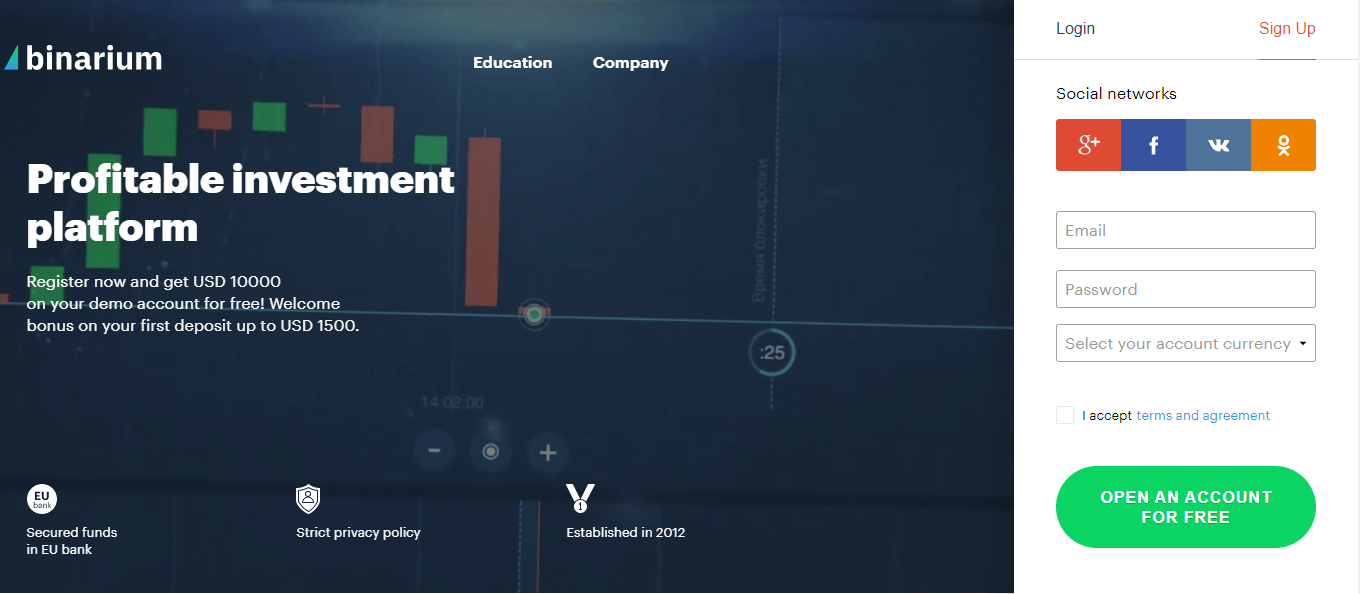 It is important to use only your email address when registering. you will need to confirm it later.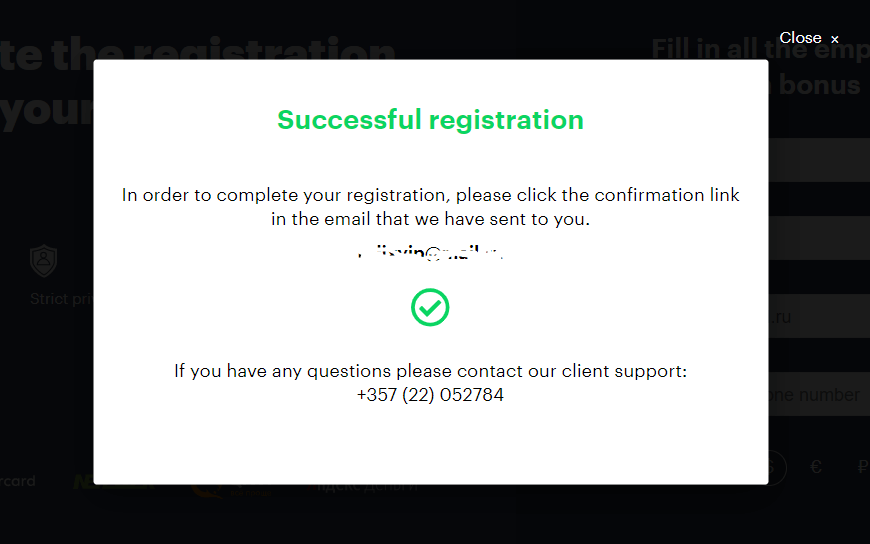 After submitting the form, check your email address. There you will find a letter from binarium.com. Click on the link in the email and activate your account.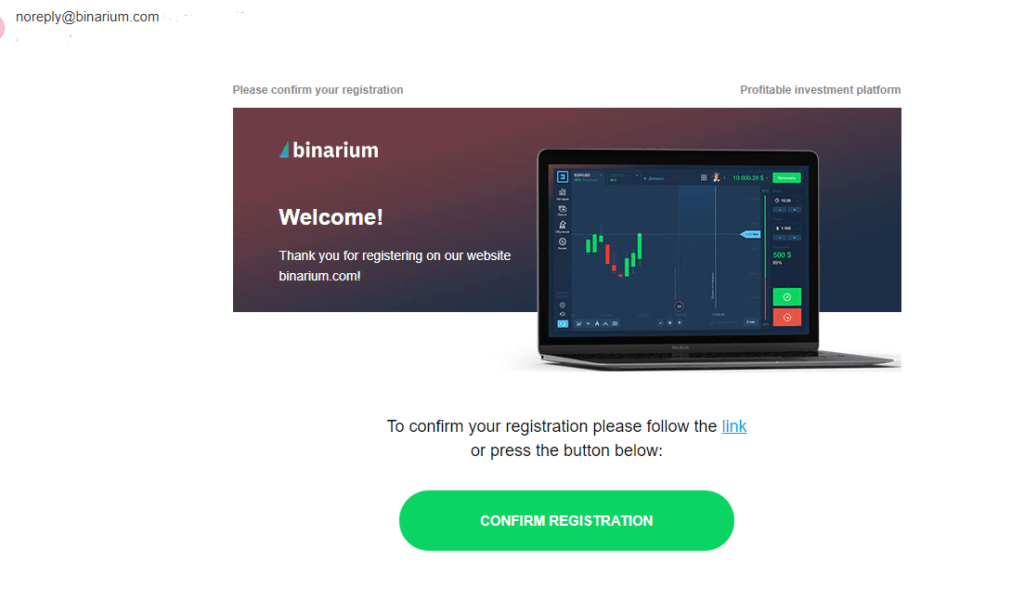 After confirming your registration via email, you will be able to log in to the platform using the password you provided earlier. After logging in, you can start trading on a demo account or make a Deposit using our bonus codes and trade for real money.
As a result, we can say that Binarium Registration is simple and affordable. It is much harder for beginners to successfully trade and make a profit from trading. Don't forget to practice on a demo account and test various strategies this will help you to get pleasure from the received profit.



How to open account with a Facebook account
To
open with a Facebook account
, click on the corresponding button in the registration form.
In the new window that opens, enter your login details to Facebook: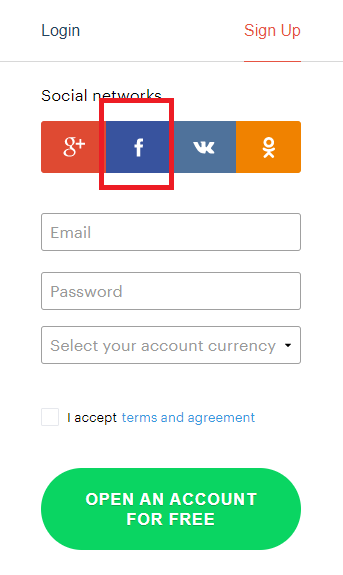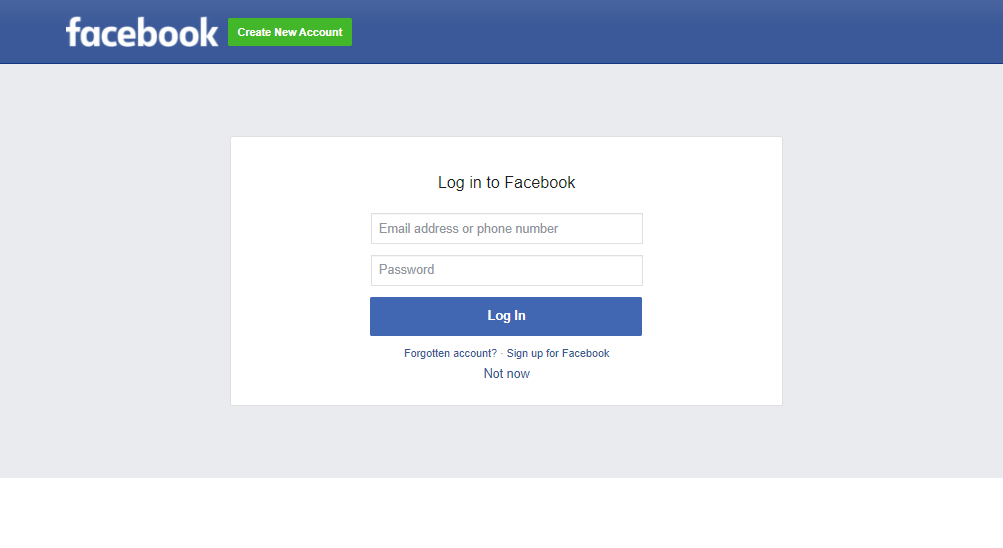 Once you've clicked on the "Log in" button, you will be automatically redirected to the Binarium platform.



How to open account with a Google+ account
To
open with a Google+ account
, click on the corresponding button in the registration form.
In the new window that opens, enter your phone number or email and click "Next".
Then enter the password for your Google account: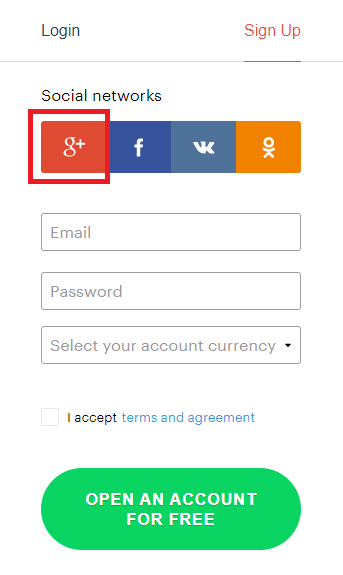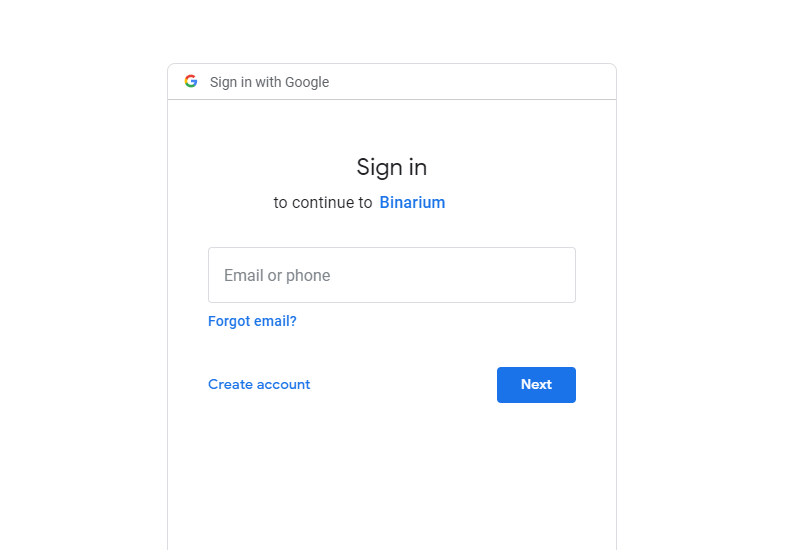 After that, follow the instructions sent from the service to your email address.
How to open account with a VK account
To
open with a VK account
, click on the corresponding button in the registration form.
In the new window that opens, enter your login details to VK: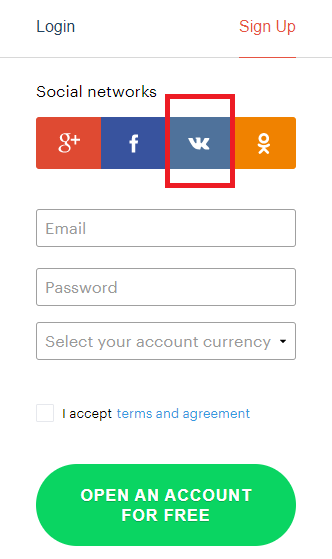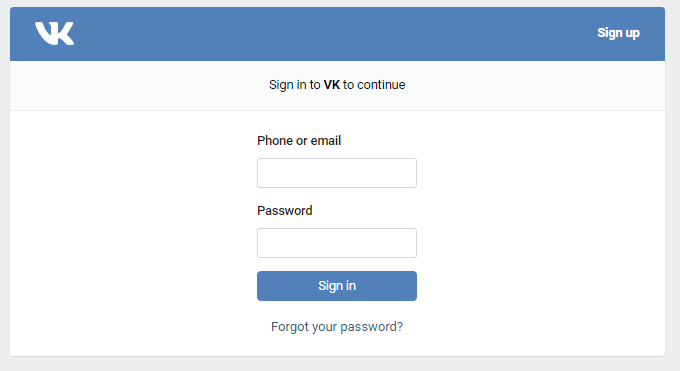 How to open account with an OK account
To
open with a OK account,
click on the corresponding button in the registration form.
In the new window that opens, enter your login details to OK: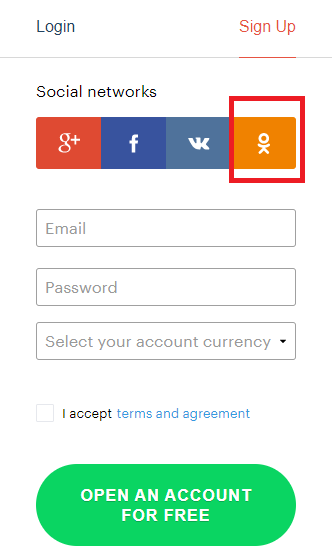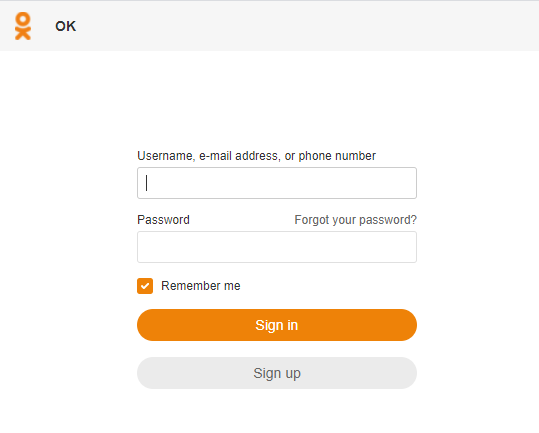 Open account on Binarium Android app
If you have an Android mobile device you will need to download the official Binarium mobile app from Play Store or
here
. Simply search for "Binarium" app and download it on your Phone.
The mobile version of the trading platform is exactly the same as web version of it. Consequently, there won't be any problems with trading and transferring funds. Moreover, Binairum trading app for Android is considered to be the best app for online trading. Thus, it has a high rating in the store.
Get the Binarium App for Android
Click on [Install] to complete the download.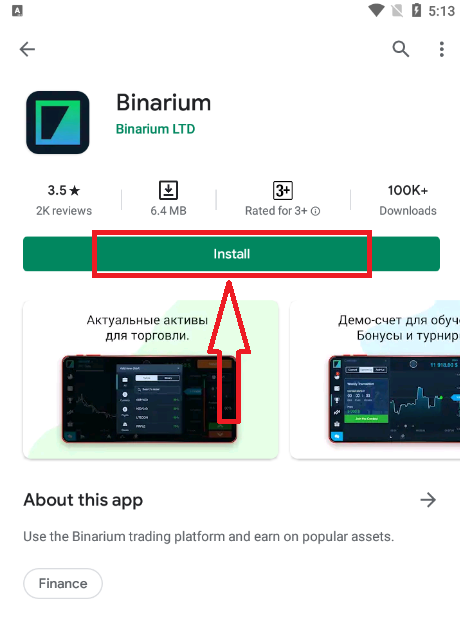 Wait for the installation to complete. Then you can sign up on Binarium App and login to start trading.
Actually, it is pretty simple to open an account through Android App. If you want to register through It, follow these easy steps:
1. Click "Create account for free" button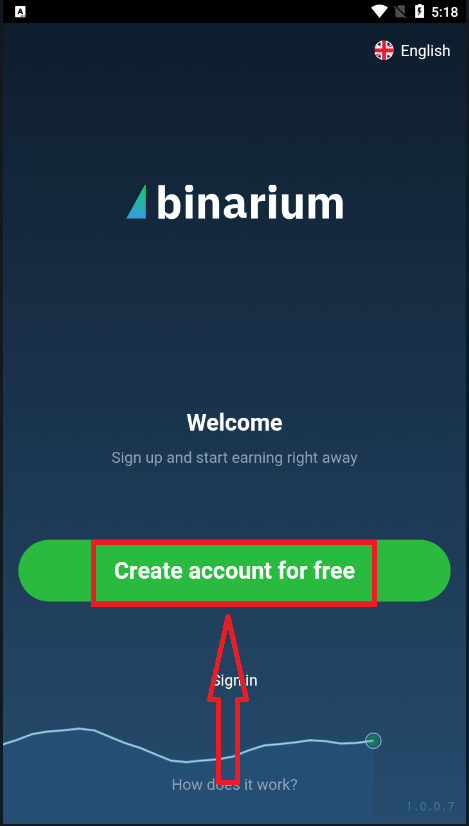 2. Enter a valid email address.
3. Create a strong password.
4. Select the currency
5. Click "Sign up"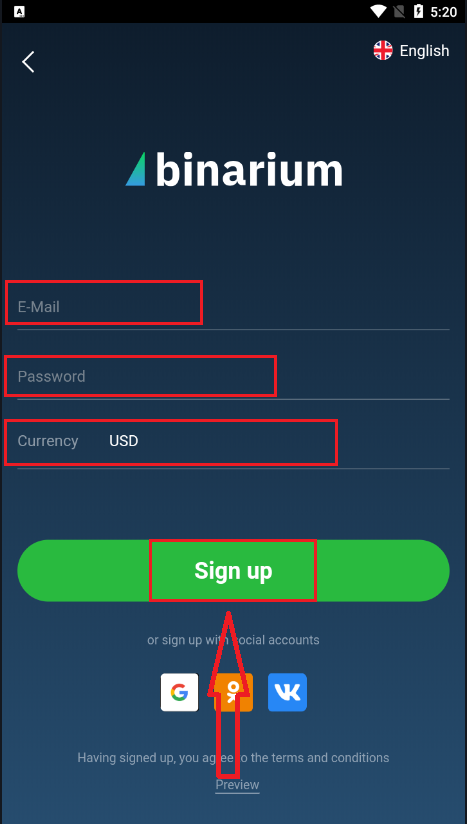 After that, fill in your information and click "Start trading" button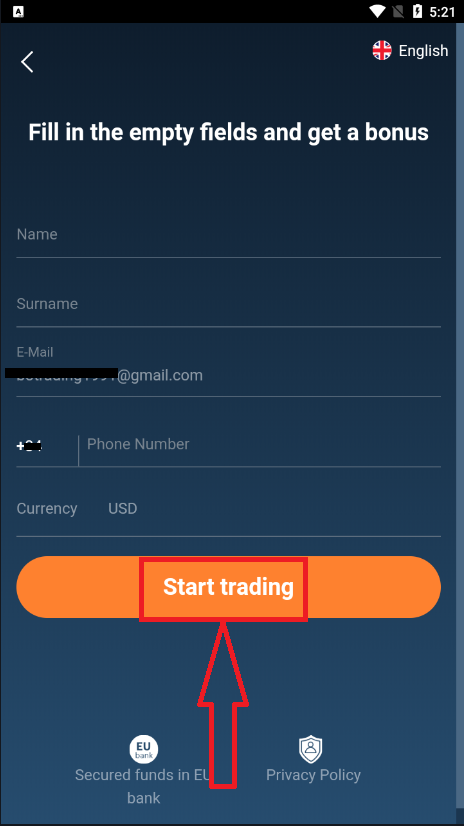 Congratulation! You have registered successfully, you have 10,000$ in Demo Account. A demo account is a tool for you to get familiar with the platform, practice your trading skills on different assets, and try out new mechanics on a real-time chart without risks.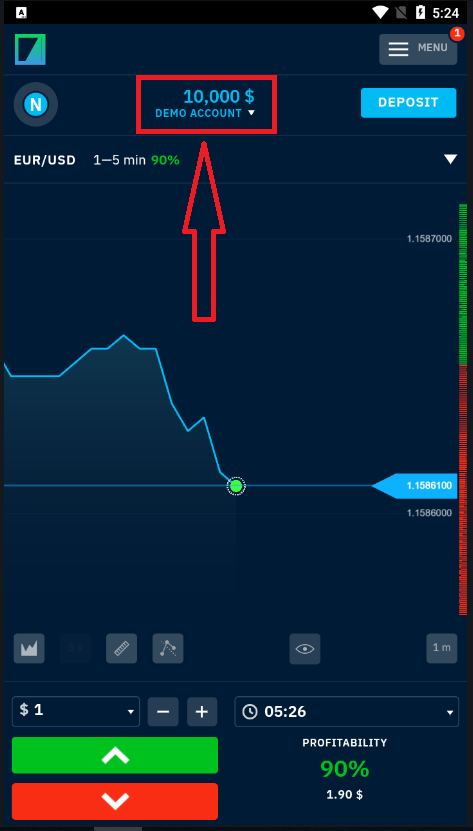 If you want to trade on real account, click "Deposit" to start trading with real money.
How to make a Deposit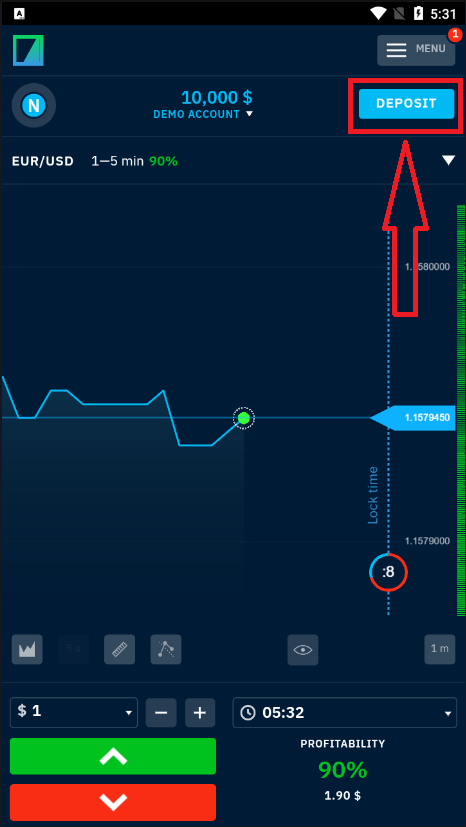 If you already work with this trading platform, log in to your account on Android mobile device.
How to Deposit at Binarium
There is no need to send us multiple documents scans to confirm your identity. Verification is not required if you withdraw your funds using the same billing information that was used for funds deposit.
Bonus is additional funds that are provided by the company to increase the trading potential of traders
When making a deposit, a certain amount of bonus money may be credited to your account, size of bonus depends on the size of your deposit.
1. After Login Successfully to Binarium, you will see the Picture as below, Click "Deposit"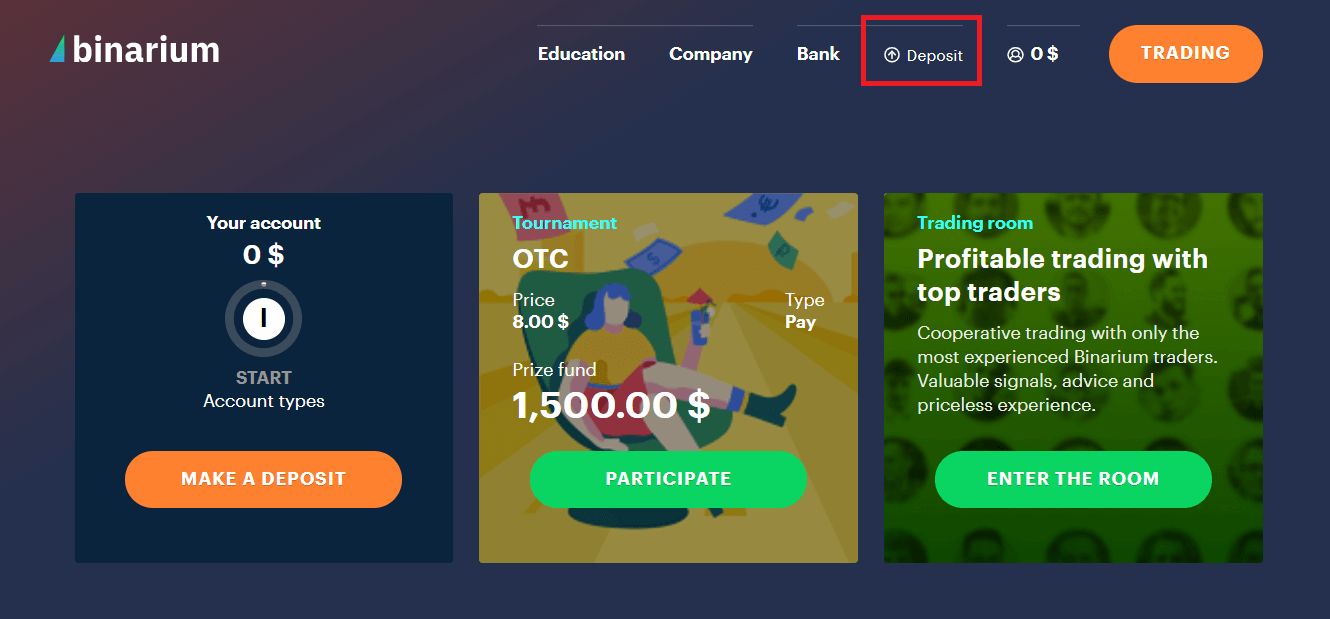 2. Choose the Deposit Method, exp: MasterCard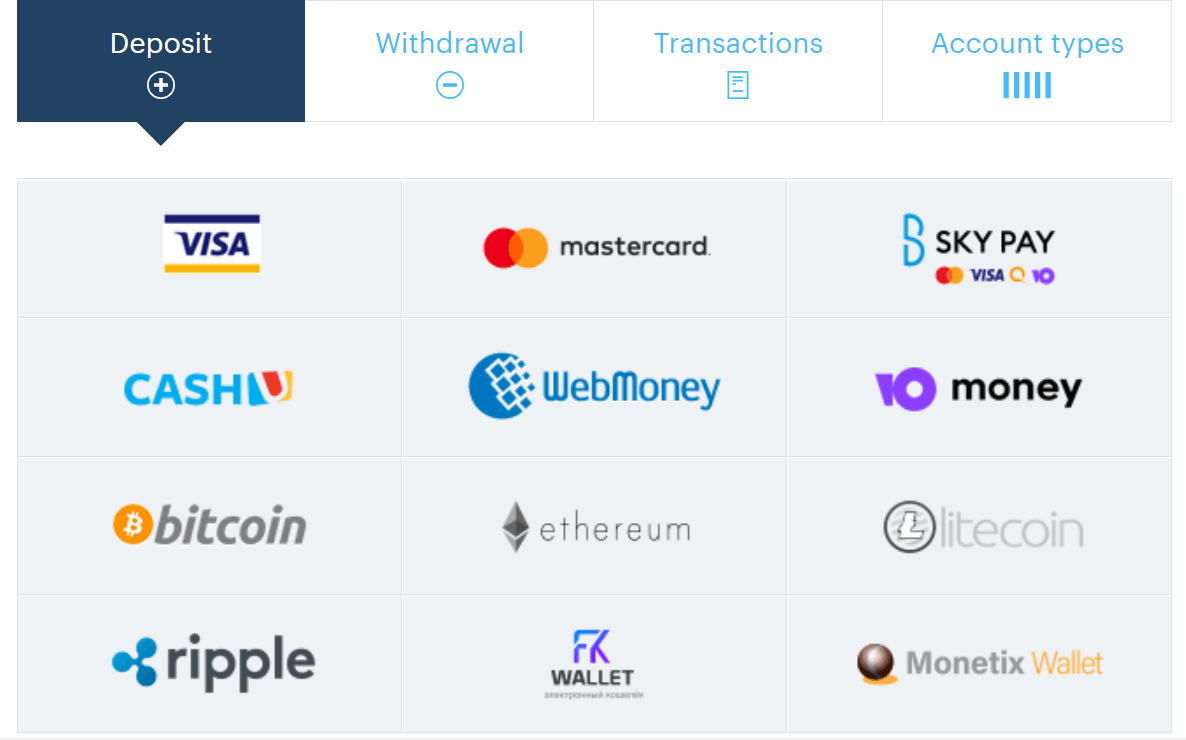 3. Input the Amount and Pay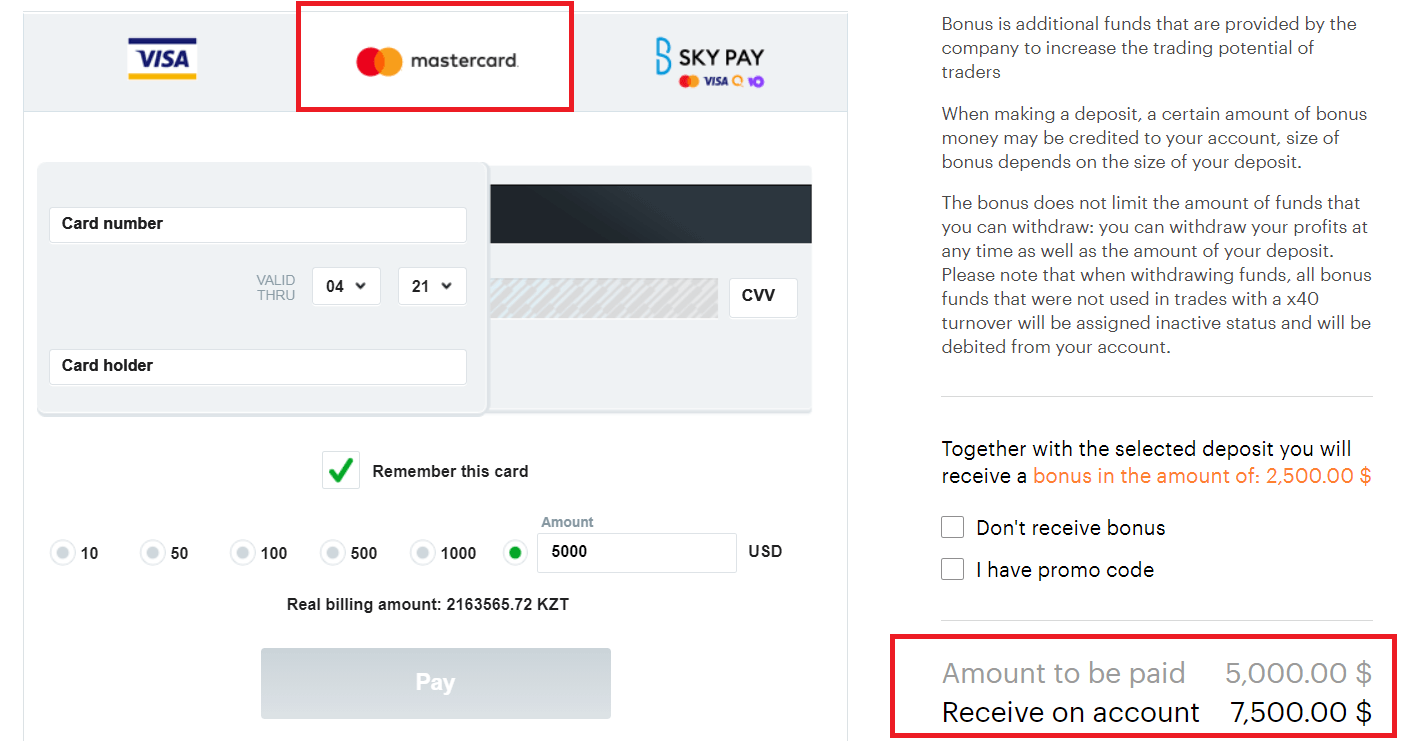 The bonus does not limit the amount of funds that you can withdraw: you can withdraw your profits at any time as well as the amount of your deposit. Please note that when withdrawing funds, all bonus funds that were not used in trades with a x40 turnover will be assigned inactive status and will be debited from your account.



Minimum deposit on Banirium
The minimum deposit is $5, €5, A$5, ₽300 or ₴150. Your first investment brings real profit closer.



Maximum deposit on Banirium
The maximum amount you can deposit in a single transaction is $10,000, €10,000, A$10,000, ₽600,000 or ₴250,000. There is no limit to the number of top up transactions.



When will my money reach my Binarium account?
Your deposit is reflected in your account as soon as you confirm the payment. The money on the bank account is reserved, and then immediately displayed on the platform and in your Binarium account.



Funding and withdrawal methods
Make deposits and withdraw payouts with your VISA, Mastercard and Mir credit cards, Qiwi, Yandex.Money and WebMoney e-wallets. We also accept Bitcoin, Ethereum, Litecoin and Ripple cryptocurrencies.



No deposit and withdrawal fees
More than this. We cover your payment system fees when you top up your account or withdraw funds.
However, if your trading volume (the sum of all your trades) isnt at least twice as big as your deposit, we may not cover the 10% fee of the requested withdrawal amount.